Sheffield based Cogne UK, market leaders in the stockholding and processing of stainless, tool steel and construction products, have just made the switch to electric power with the purchase of a new Combilift C4000ET and Doosan B25NS.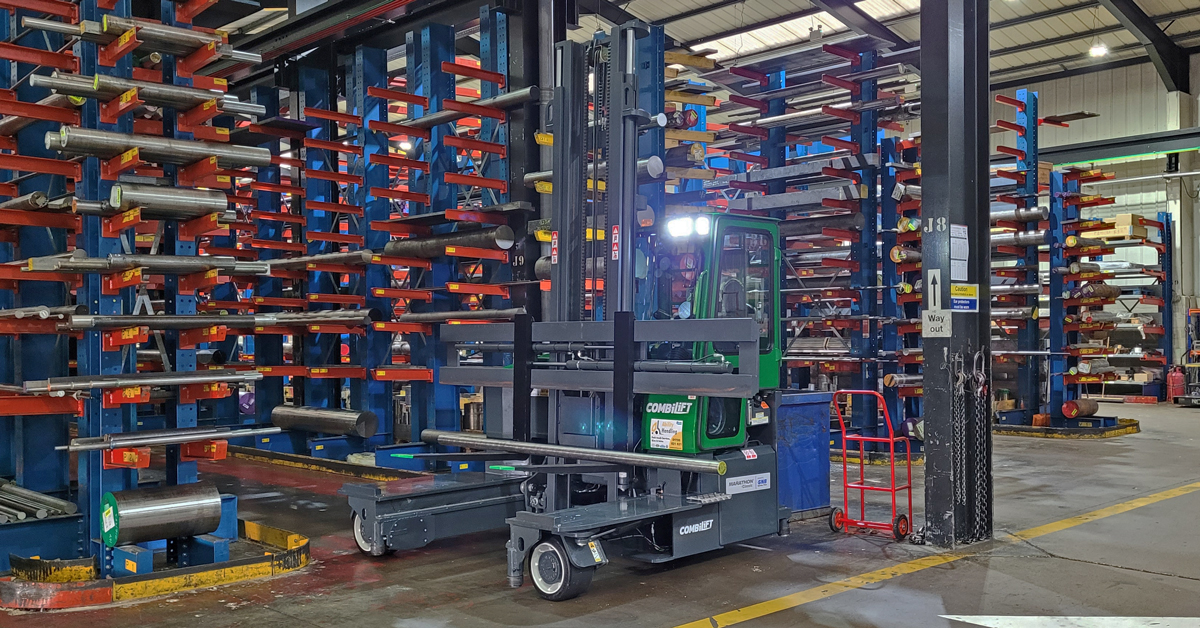 Established in 1997 by Cogne Acciai Speciali, a leading European special steels manufacturer, Cogne UK now stocks over 2500 tonnes of rounds, hexagons, squares, dowel bars and tying wire at their site in Sheffield.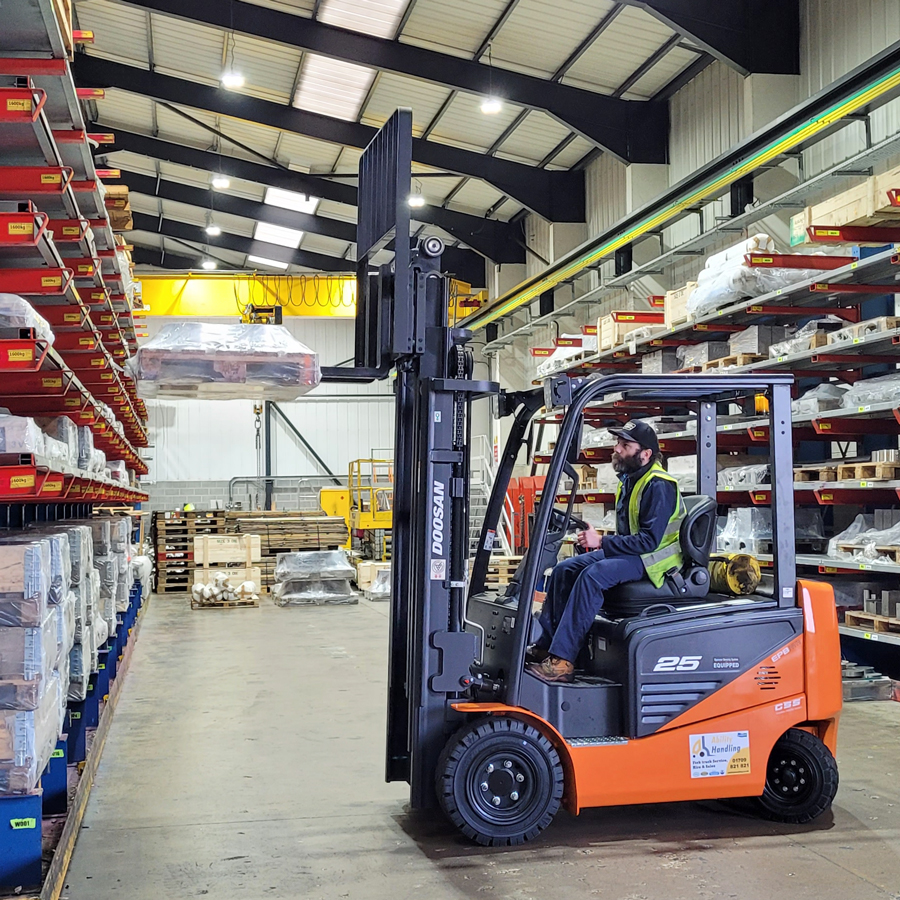 Managing such a huge stock holding requires specialised handling equipment and after using LPG trucks for many years, rising fuel costs and environmental concerns have finally led them to electric power for their latest machines.
The Combilift C4000ET is the latest electric variant of the ground breaking C-Series multi-direction truck designed for the safe, space saving and productive handling of long and bulky loads. The Doosan B25NS is a new model in the rugged NXE range that is proving particularly popular with customers replacing conventional diesel and LPG trucks with electric for the first time.
If you think electric is the future for you then contact Ability Handling today for expert advice on the transition!